How do I view the root password set for the server that I just added?
How to view the updated password of the server from Ezeelogin GUI and shell (ezsh)?
Login to Ezeelogin GUI -> Servers -> + icon to view the server details.

Login to Ezeelogin shell (ezsh) -> navigate to any server using up and down arrow keys -> click on the Tab button to view server details.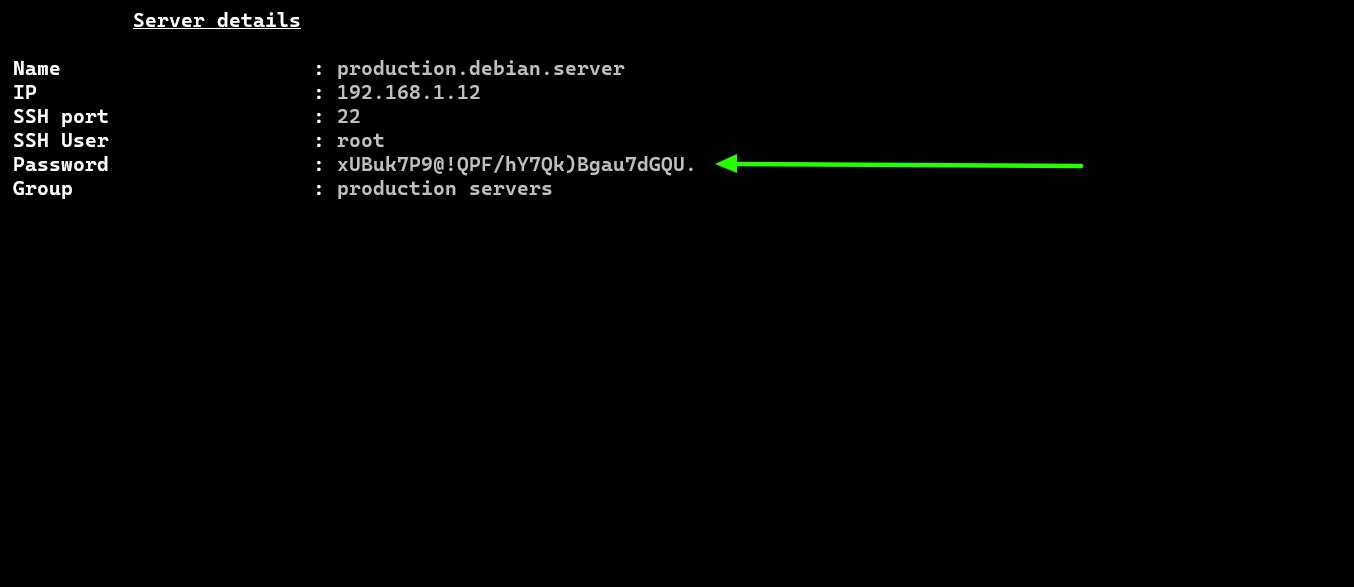 Refer user manual links for more details and information:
This would work only if you have the privilege granted via access control.
Related Articles