How can a user can set or reset Google 2fa in GUI?
Article ID: 223 | Rating: Unrated | Last Updated: Fri, Jun 22, 2018 at 4:26 AM
Set or reset Google 2Factor Authentication for the web panel or the ssh shell.
Users can login into the web interface and go to Account->Google Authenticator->set 
To reset it you can do by Account->Google Authenticator->reset. The reset button would be visibile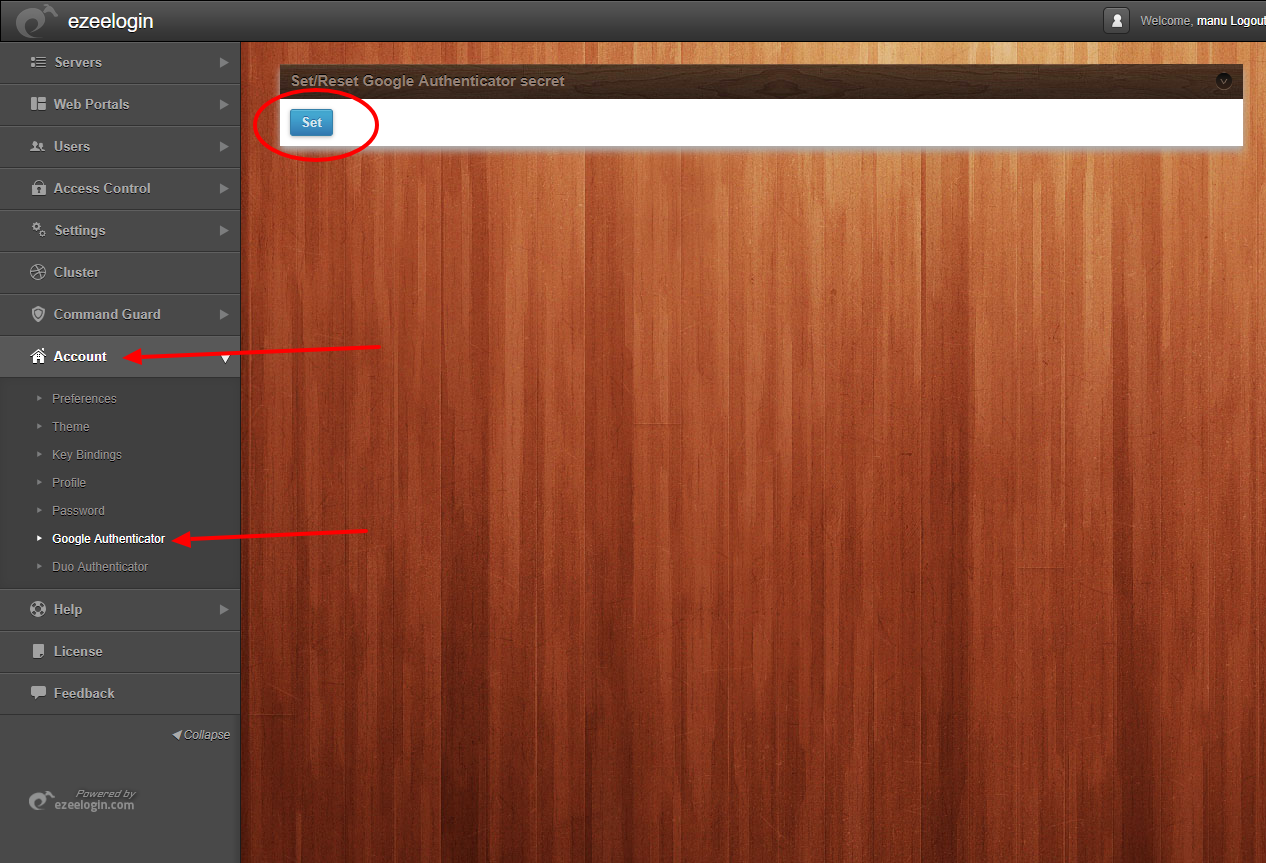 https://www.ezeelogin.com/user_manual/GoogleAuthenticator.html


On pressing the click button, the QR code will be visible.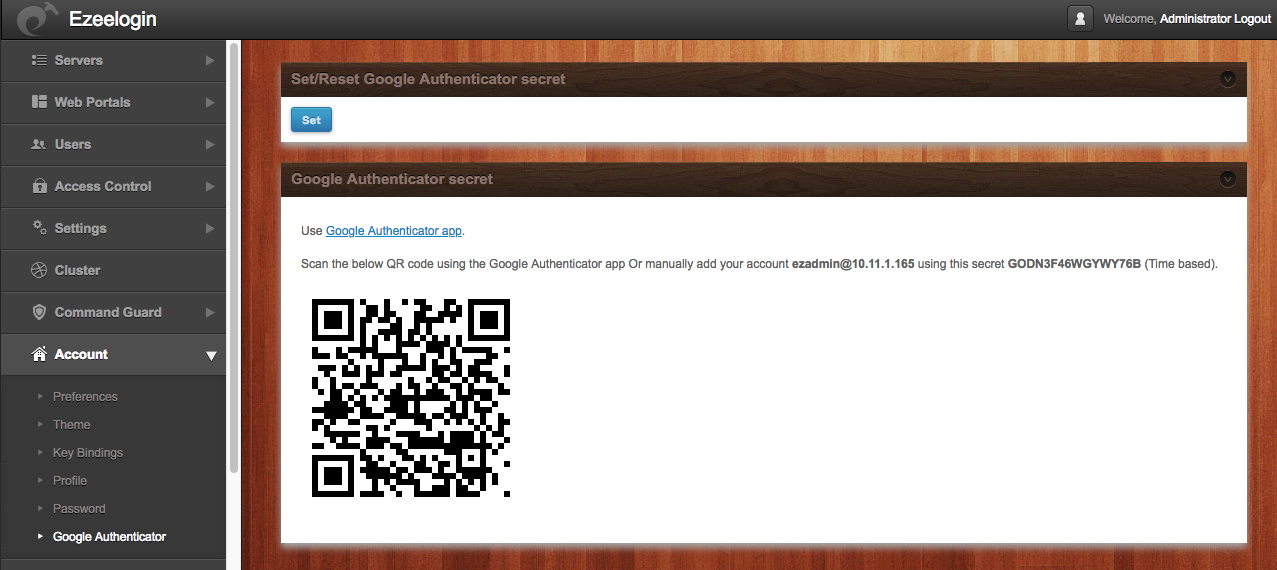 To reset the google 2factor authentication, click on the reset button