How do i configure Ezeelogin to authenticate using Windows_AD(Pam-Ldap) in centos?
Article ID: 186 | Rating: 5/5 from 1 votes | Last Updated: Thu, Dec 6, 2018 at 12:51 AM
 Integration of WINDOWS-AD (PAM-LDAP) in centos 7/6
Make sure that PHP-LDAP extension is installed on the server 
  1.  Login to Web-GUI > open settings > Ldap 
      Add the details in LDAP setting page.Check the following video to fill and configure Pam-LDAP


        Add the details of LDAP configurations & Check the WINDOWS ACTIVE DIRECTORY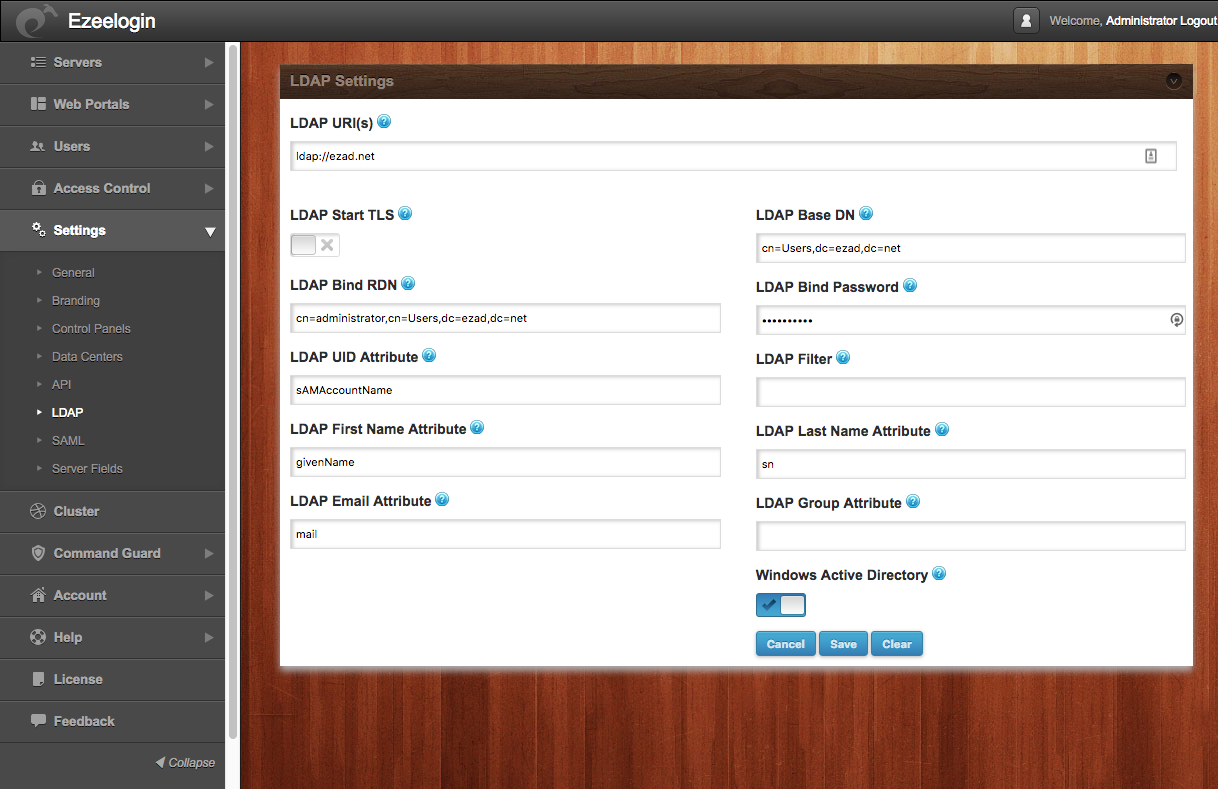 2.  Under Settings > General Settings > Authentication > Change Webpanel authentication to ldap & Check PAM Authetication

3. Select the LDAP users and import to ezeelogin


    you can confirm the imported LDAP users were listed in Users 
  Now you can log in to ezeelogin with LDAP user in ezeelogin GUI
4. Make sure that UNIX ATTRIBUTES is enabled on WINDOWS(2003,2008,2012) SERVER 
you do not need to install unix attributes on windows 10 and windows 2016 server OS
 Login to windows server & open command prompt
 Enter the below command
  Reboot the server to complete installation
Win 2008 Unix Attributes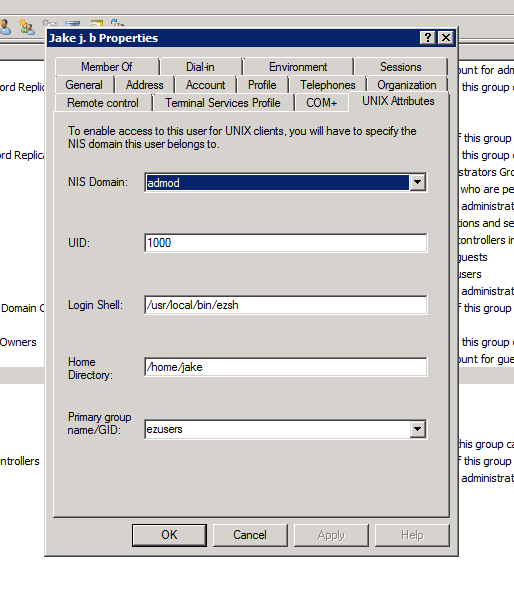 Window 2016 AD for a user. Note that the attributes such as uidNumber = 10001 , gidNumber = 12001 , unixHomeDirectory = /home/jake , loginShell=/usr/local/bin/ezsh are set.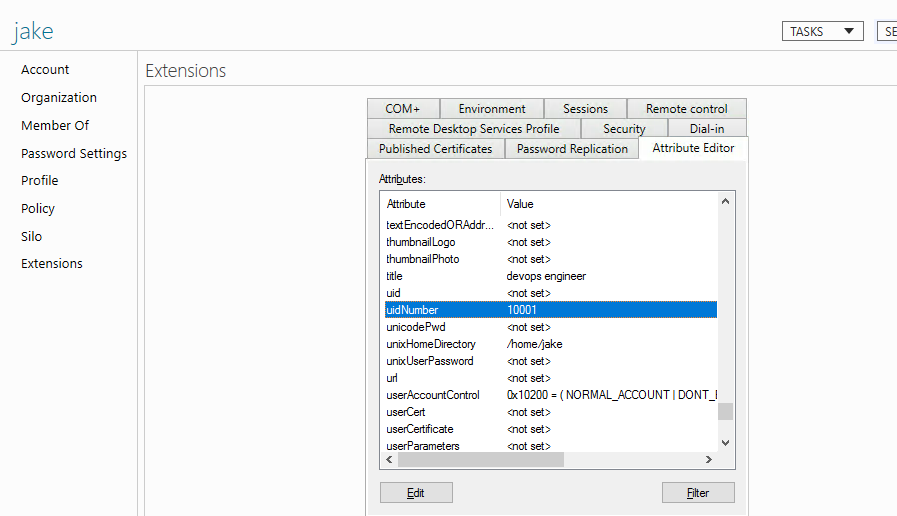 Let's configure PAM_LDAP Authentication for SSH
*Login to ezeelogin ssh server to configure pam-LDAP
1. Install pam-LDAP module by the following command
2. Enter the command to auto-configure
 Select use 
LDAP
 & use LDAP authentication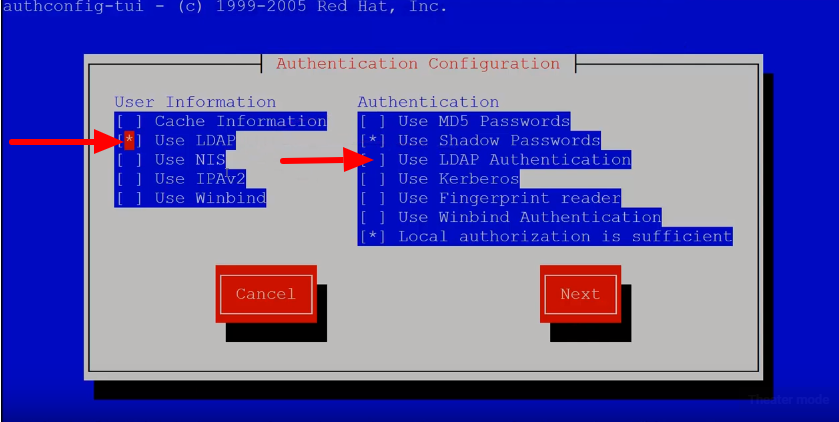 Enter the details in LDAP setting. you can use the above video to fetch details  
  Add Binddn,bind password & Active Directory Mappings to /etc/nslcd.conf  
If you are using LDAPS, then change SSL to YES
 Enable autocreate home directory on login by the following command
Restart nslcd & nscd service
Ensure the login shell of ldap user is /usr/local/bin/ezsh