How do i restrict commands that a user can execute in ssh in ezsh shell ?
Article ID: 10 | Rating: Unrated | Last Updated: Wed, May 9, 2018 at 11:29 PM
Restrict commands in ezsh jump server shell 
1.Enable virtual shell for the user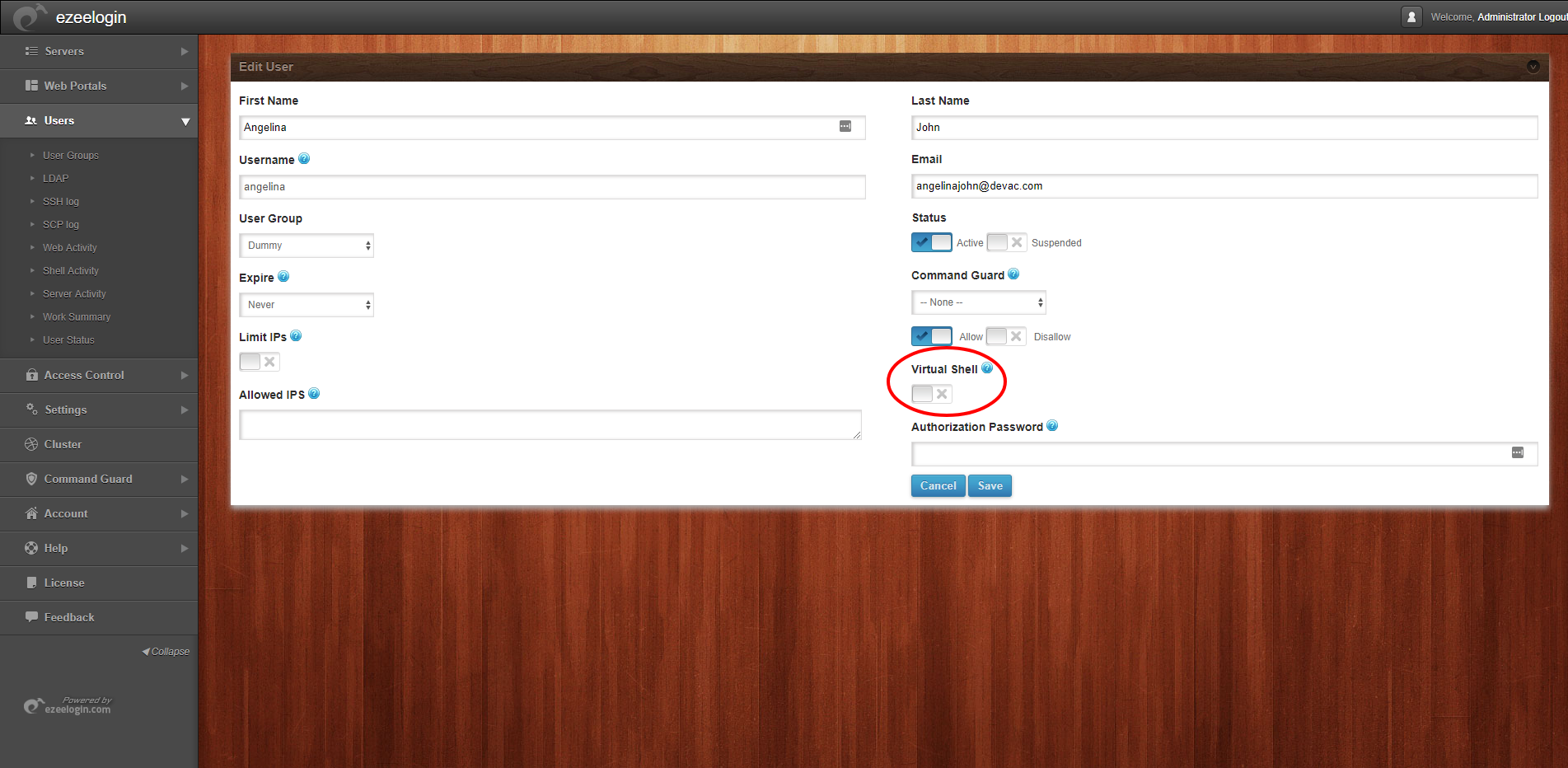 2. Enable command guard and choose command group and by default 'disable' all commands that are allowed to be executed and enable only commands that you want to give.

3. Add in commands ( cd , ls , cat ) and then create command groups.

4. Edit the user and choose the command group