How to execute command on a custom group of servers? or how do i create a list of servers where i would like to execute my command in parallel?
Article ID: 162 | Rating: Unrated | Last Updated: Thu, Dec 13, 2018 at 12:19 AM
Mexec List feature lets you create your own custom grouping of servers and then  run your commands using Parallel Shell on it.
Create your custom group using the mExec lists feature.

2. Select server into the custom group 'my-kernel-update-list'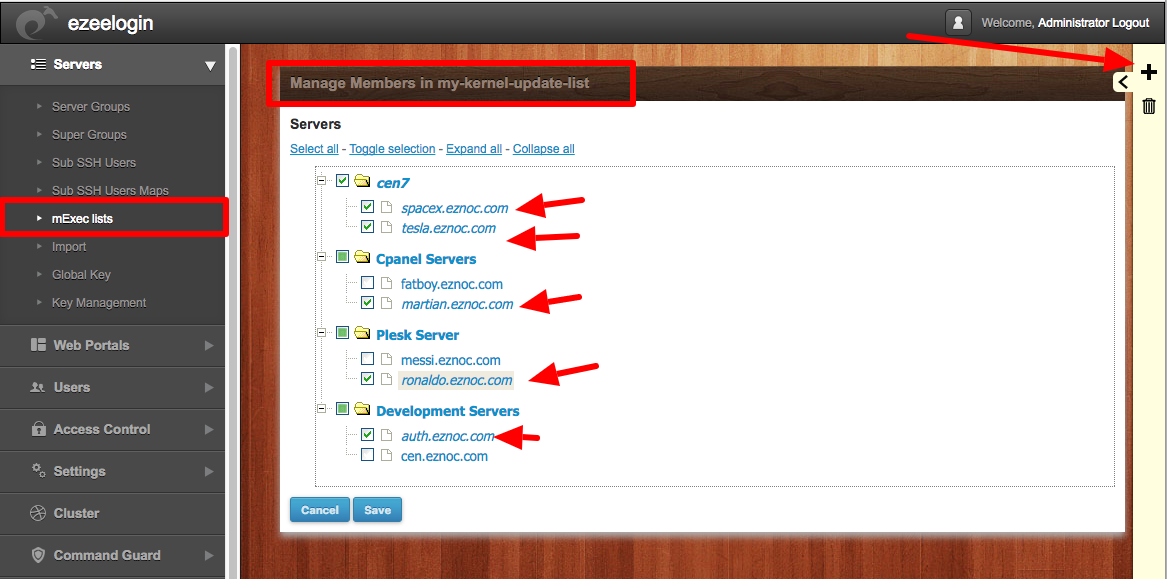 You can add  a server in more than one  mExec lists groups. ie, server 1 can be in mExec lists  group 1 and  group 2.
3. Login to the ssh backend interface and navigate to the multi-server menu and you would see the group 'my-kernel-update-list'. Hit enter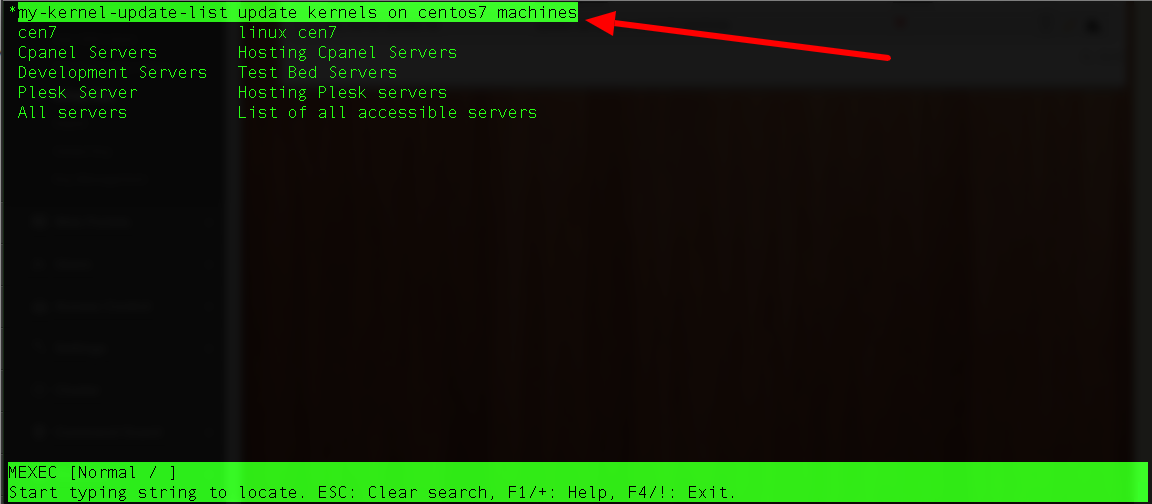 4. Enter the command uptime in the command line to get it executed across the server in the group 'my  kernel update list'