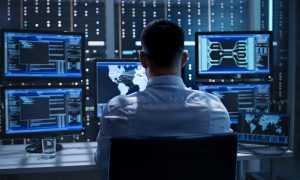 Interview with Safety Detective on Cybersecurity.
Bachchan James, Director and Founder here at
Ezeelogin
, was interviewed by Safety Detective. They talked about how Ezeelogin got started, the biggest cybersecurity threats facing enterprises today, and the impact COVID-19 is having on the cybersecurity industry.
"Any business that has a couple of servers or looking to meet various security compliance would love to use our jump server solution." – Bachchan James
You can read the full interview at Safety Detectives.