Switching node states in Ezeelogin Cluster
How to switch the node state from slave to master in the Ezeelogin cluster?
In the event when the Master node state has changed to the slave state, you would like to revert it to how it was originally since the master node is back online.
1. Login into the GUI of the current slave node -> click on Cluster -> Verify database to ensure that databases are in sync before switching nodes roles.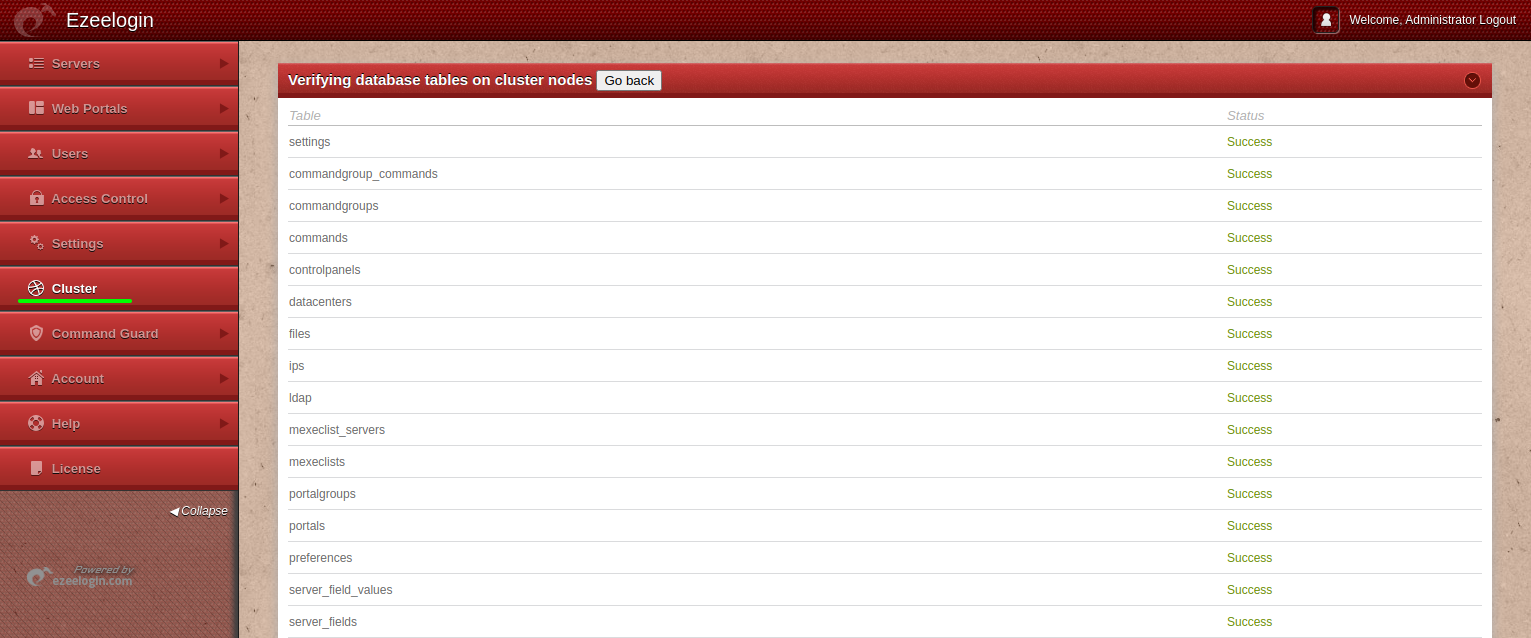 2. Once the databases are in sync (identical) after verifying the database, click on "Cluster" -> "Make master" on the current slave node.

 3. Refresh the browser tab to view the updated node state. Refer below screenshot