How to upgrade/downgrade license in new ezeelogin customer portal?
1.  Login into the customer portal area  customer login area and click on the Licenses Tab on the left menu .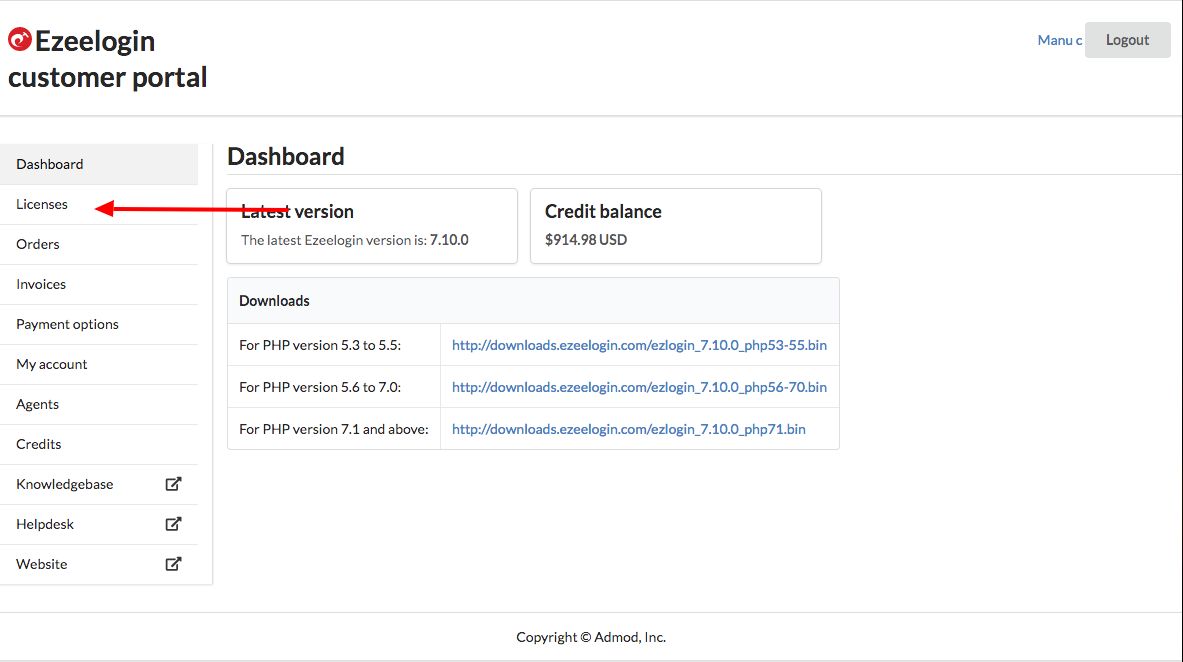 2. On Licenses tab click on edit button on the right side of the corresponding license.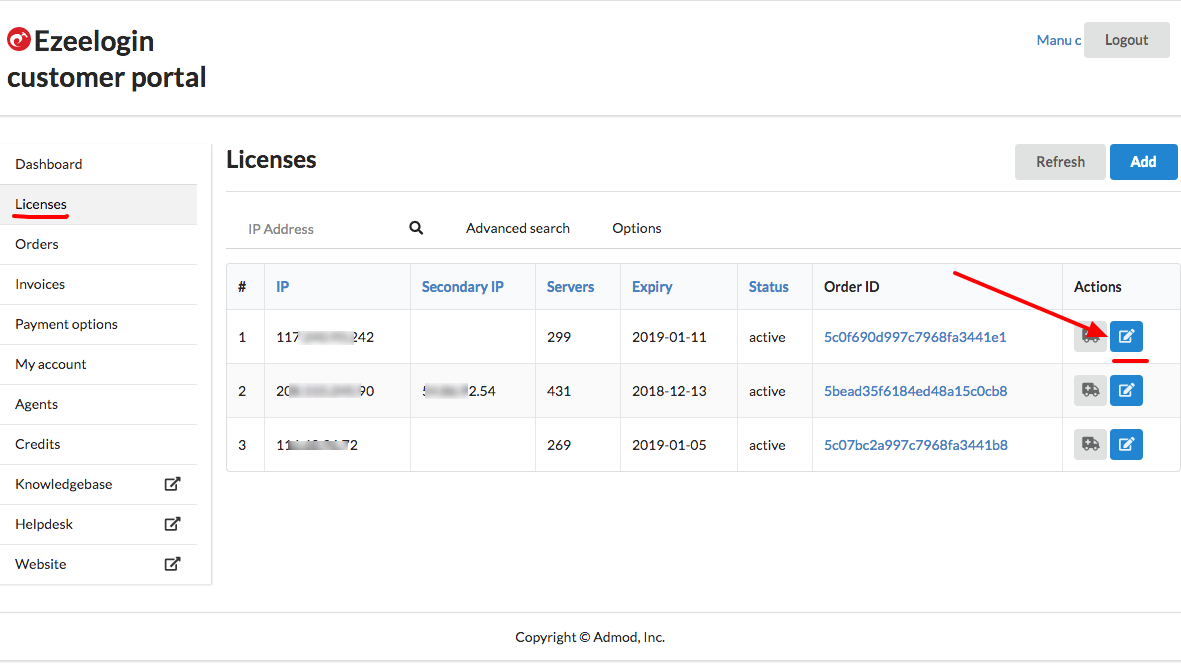 3. Enter the new number of server license that you need. click update
4. Enter the Card number, expiry, name & CVC.