how do i change or update the credit card and use a different one?
Go to https://www.2checkout.com/va/sales/customer/change_billing_method  and change the billing to another credit card.
You will be able to use this only if your current payment mode is using a credit card. This will not work if your current payment method is PayPal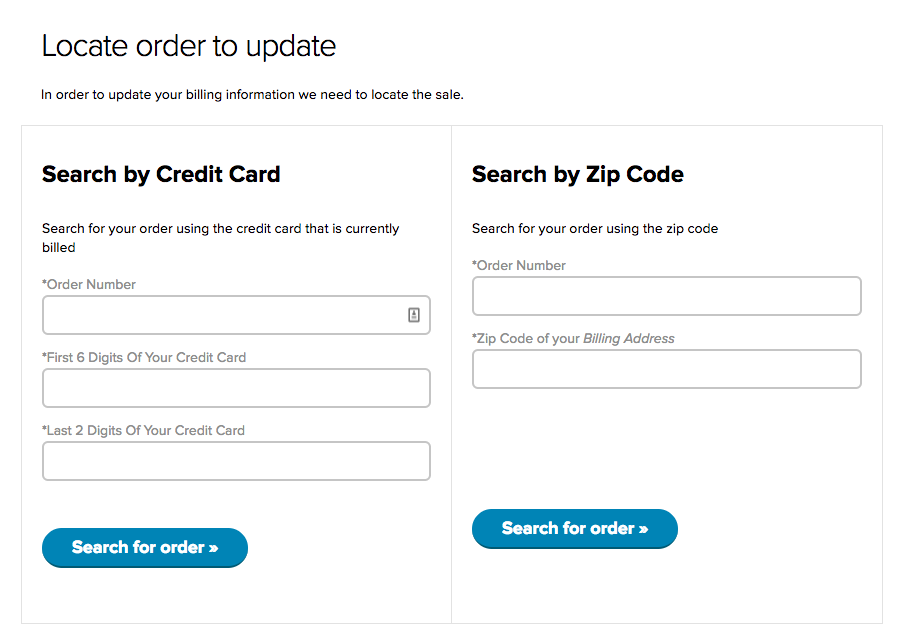 Contact 24/6 Support for your order number. If you are on PayPal, refer this article to update your payment method.