How to SSH to Ezeelogin Jumpserver using MobaXterm
How to SSH to Ezeelogin Jumpserver using MobaXterm
1. Click on the session tab and follow the below steps.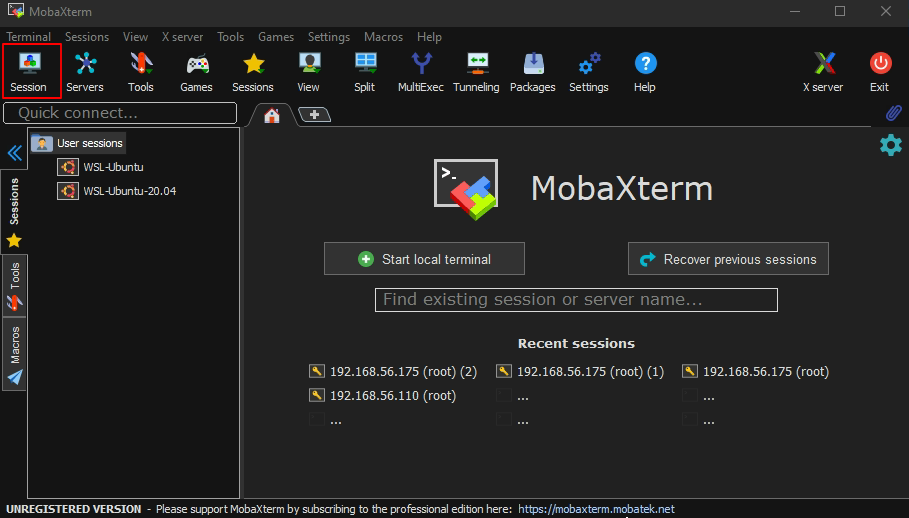 2. Click on the SSH tab then give Gateway IP and enable specify username and give admin username in the filed.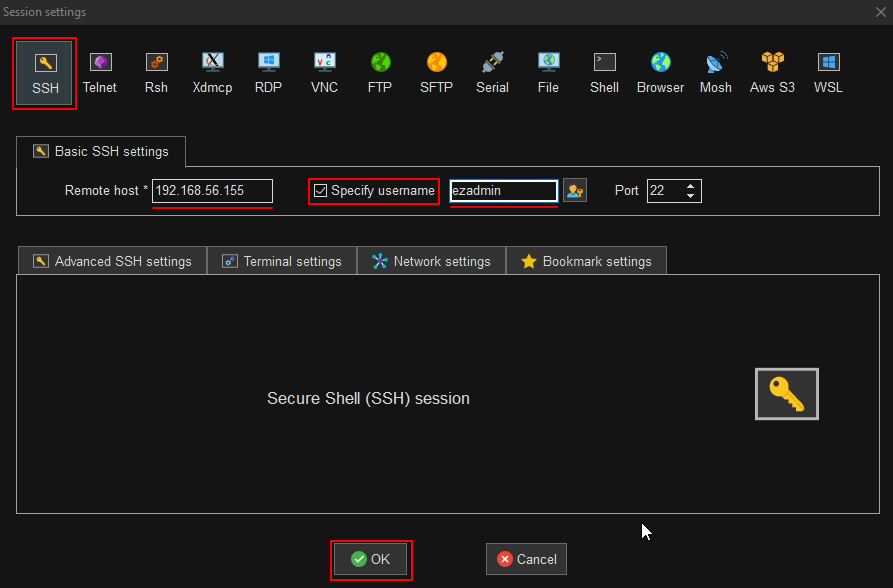 3. Enter Ezeelogin admin password.

4. Enter Security code / 2 Factor Authentication to login to Ezeelogin shell.