WEBSOCKET SERVER DISCONNECTED: transport close
WEBSOCKET SERVER DISCONNECTED: transport close
This error occurs when the user is not present in the system, enabling the auto-create feature will solve the issue. This feature auto-creates a system user when a LDAP user login to the web. The following are the steps to resolve the issue:
If the gateway user is present on the server, please add the following lines to the SSHD configuration and try again.
Add the following parameters to the END of /etc/ssh/sshd_config file and restart SSHD to reflect the changes.

Match Address 127.0.0.1
PermitRootLogin yes
PubkeyAuthentication yes
PasswordAuthentication yes
1. Delete the imported LDAP user from the Ezeelogin gateway server and then enable the auto-create feature by clicking Setting > General > Security > Auto-create user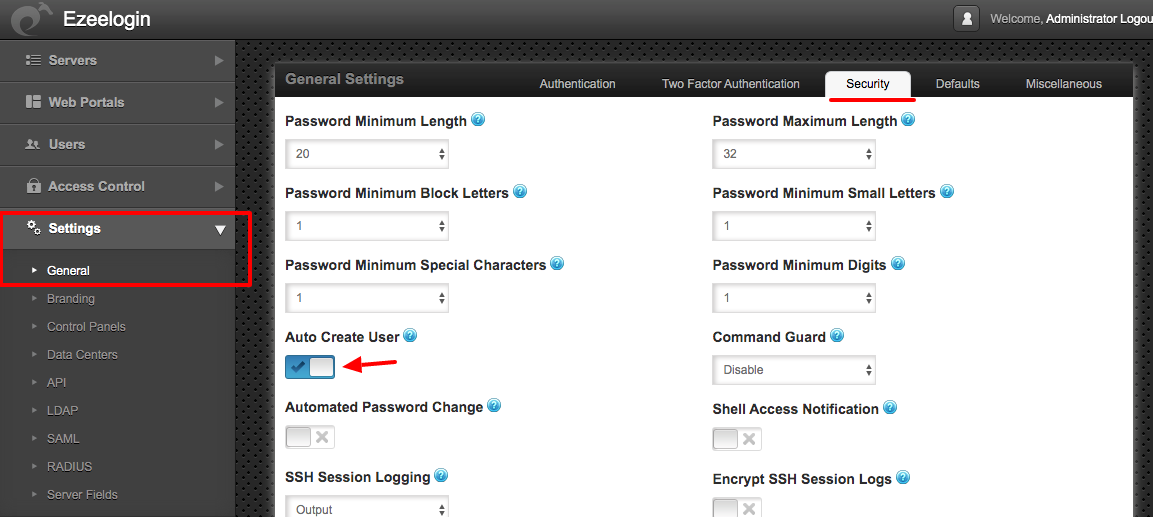 2. Imort the LDAP user again by clicking Users > LDAP > Select user > import


3. Grant privilege for the user to access the web-shell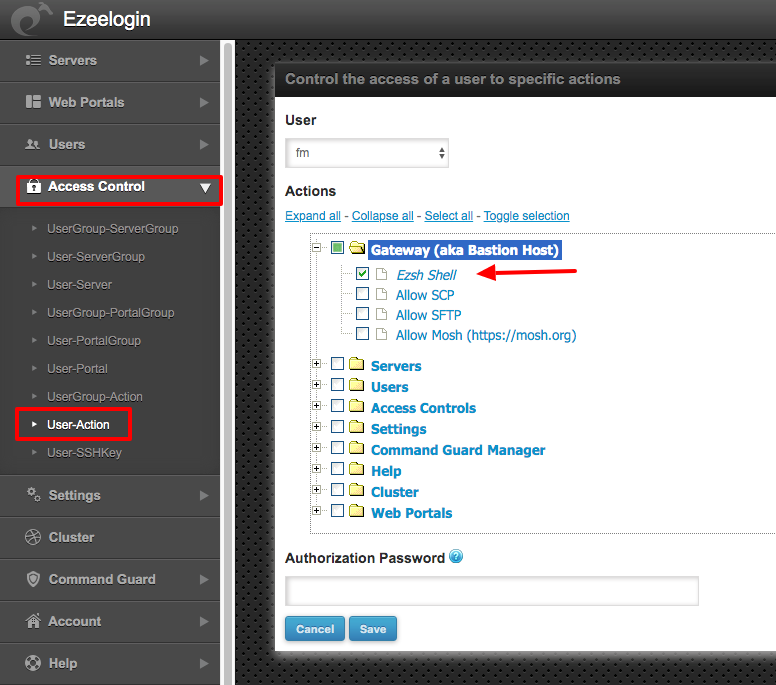 Now access the web-shell / webSSH console as  the ldap-user .