Does a password and security code need to be created for LDAP users for accessing the Ezsh shell?
Do LDAP users require a new password and security code?
Passwords need not be created but security code should ideally be created for the LDAP users or you can use the LDAP password for security code as well. However, it is recommended to keep the security code different from the LDAP password for security.
1. You can create the security code from the Accounts >> Password >> Security Code.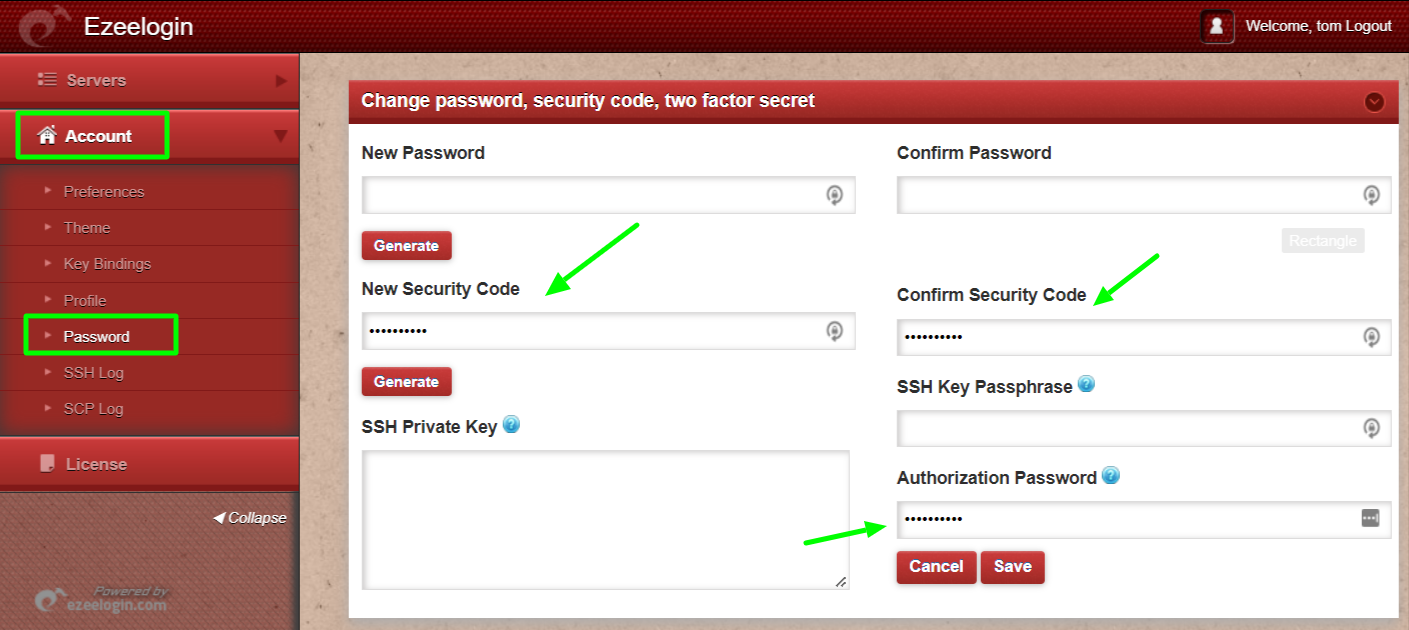 2. To use the password itself as a security code click on the Settings >> General >> Security Code LDAP. Only the admin user can enable the settings