How to add Cyberpanel as web portal in Ezeelogin?
Adding Cyberpanel as webportal in Ezeelogin for autologin
Cyberpanel will work only from Ezeelogin version 7.29.10
---
To add cyberpanel as a web portal in ezeelogin for autologin, install cyberpanel in a server and follow the below steps.
1. Login to Ezeelogin GUI -> Click on Web Portals tab -> Add new Web Portal with Auto Login enabled. Refer below example to add Cyberpanel.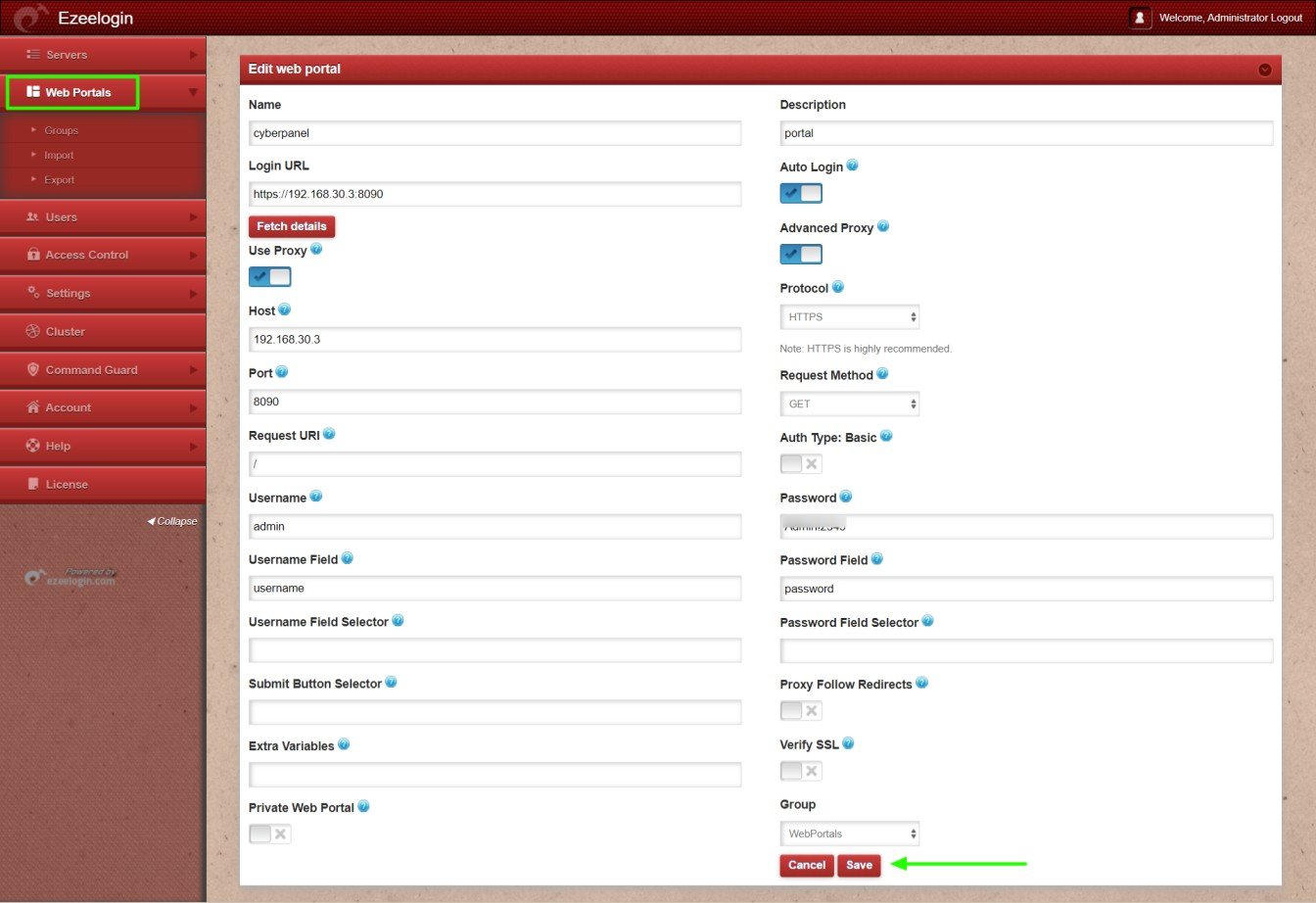 2. After saving try to login to cyberpanel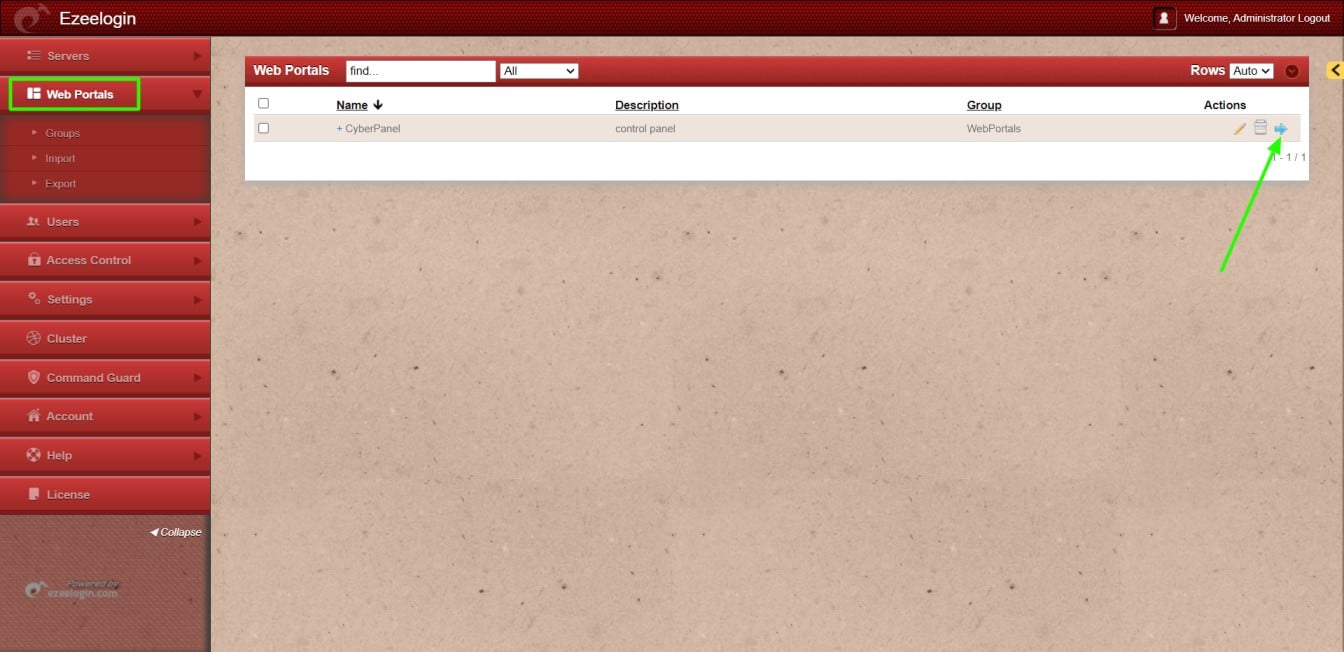 Refer to the below Screenshot to Disable AutoLogin.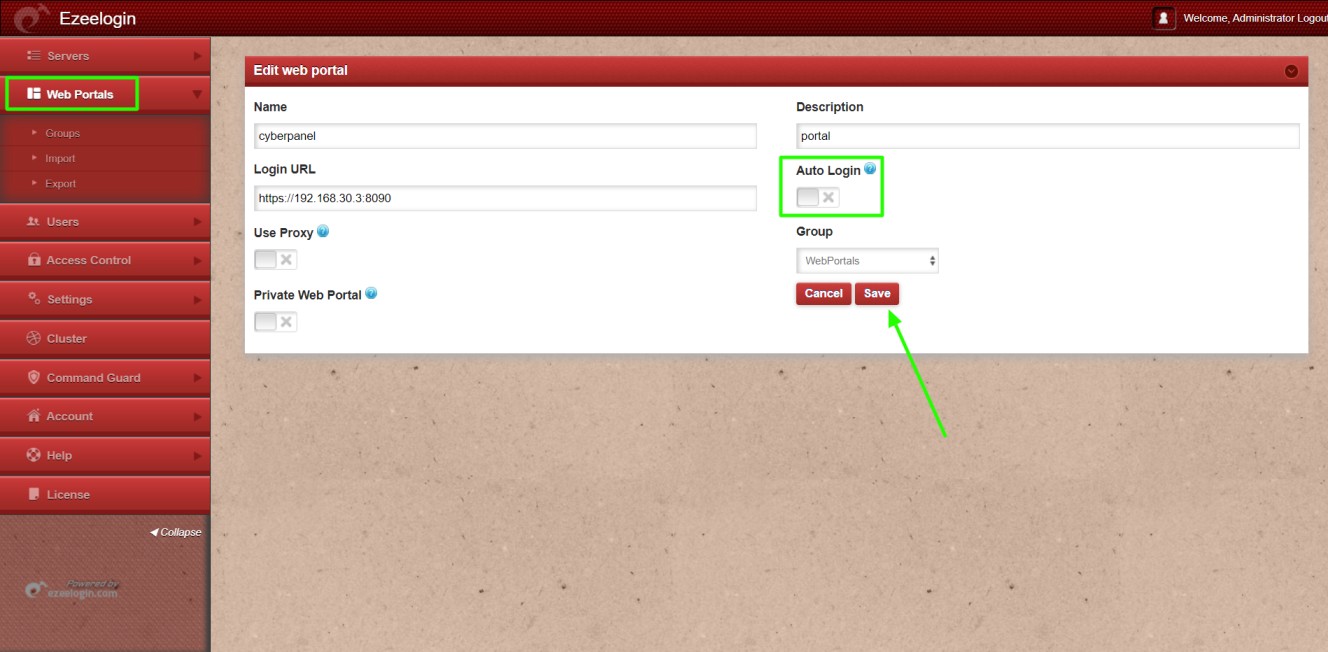 Related Articles