How to reset Ezeelogin admin user password on new customer portal ?
1. Log in to ezeelogin New customer portal
2. Click on License tab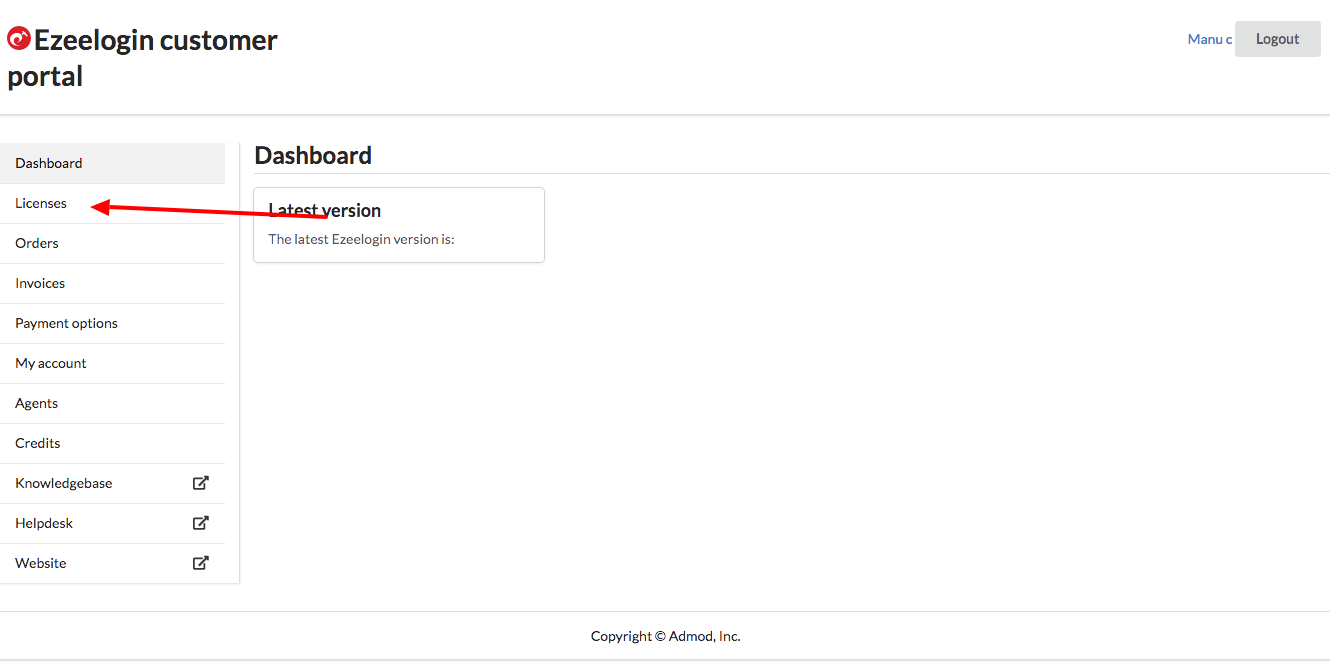 3. Click on Recover Password option corresponding to your license.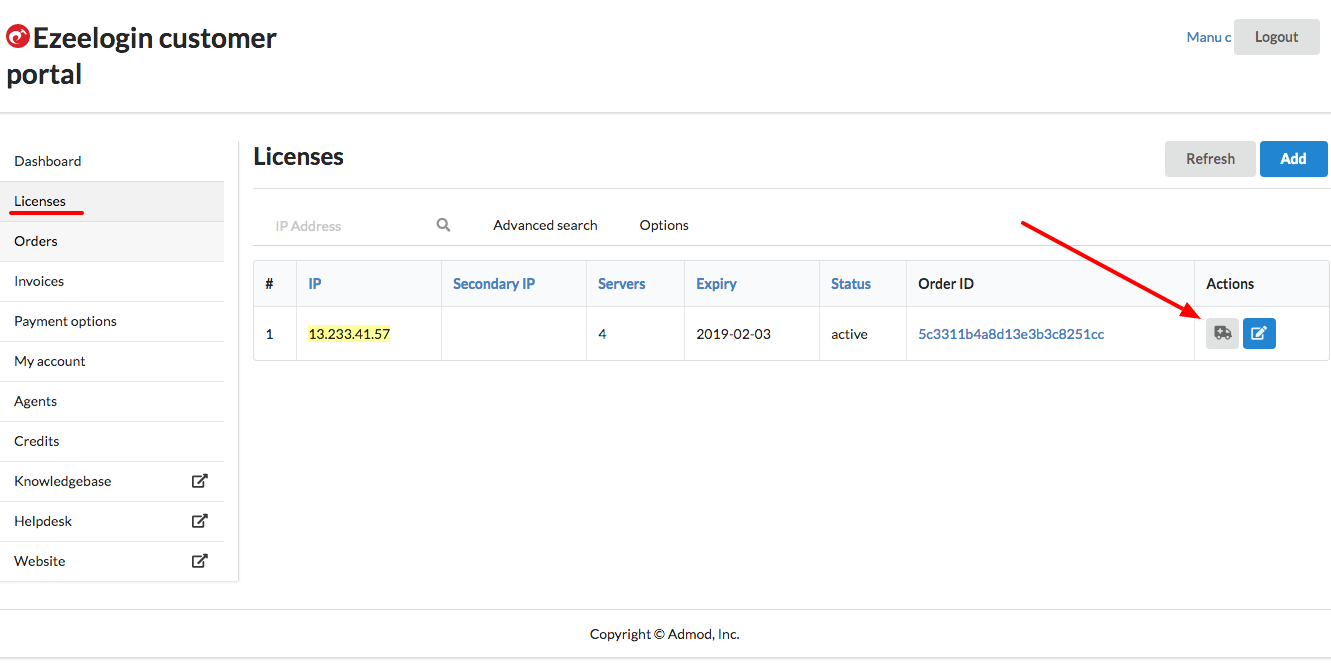 4. Click GENERATE button.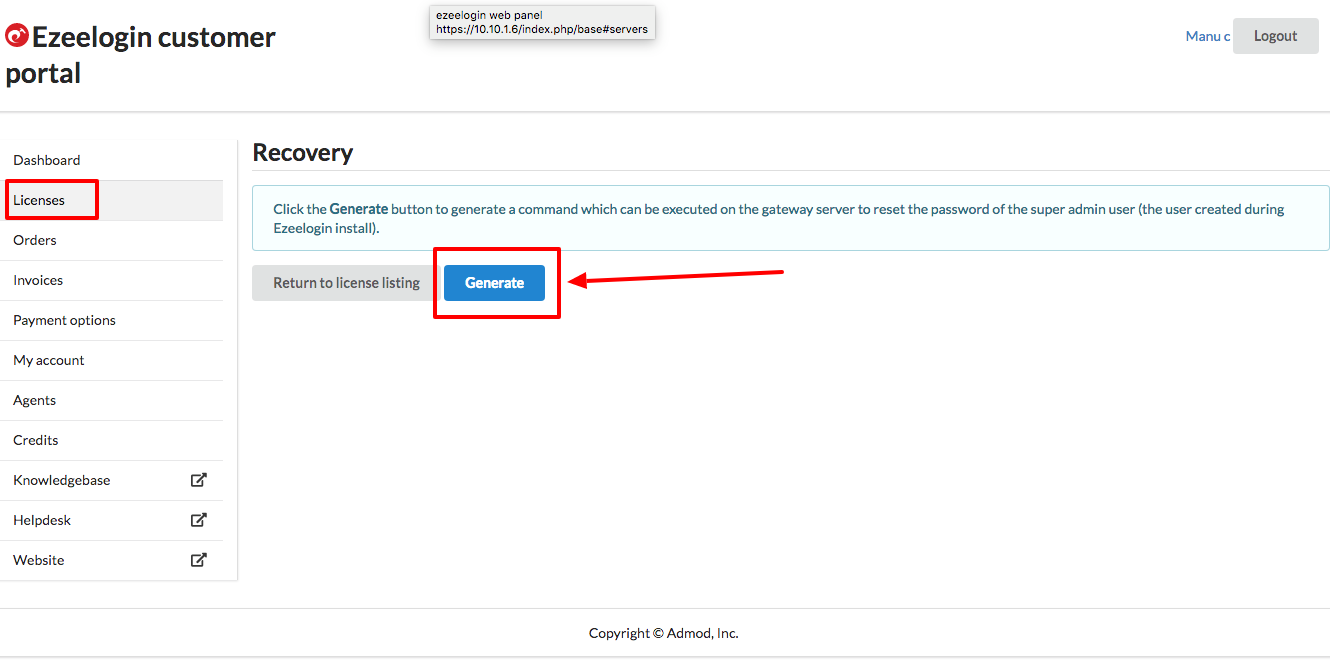 5. Copy & execute the command on your ezeelogin gateway server. You can also copy the new password.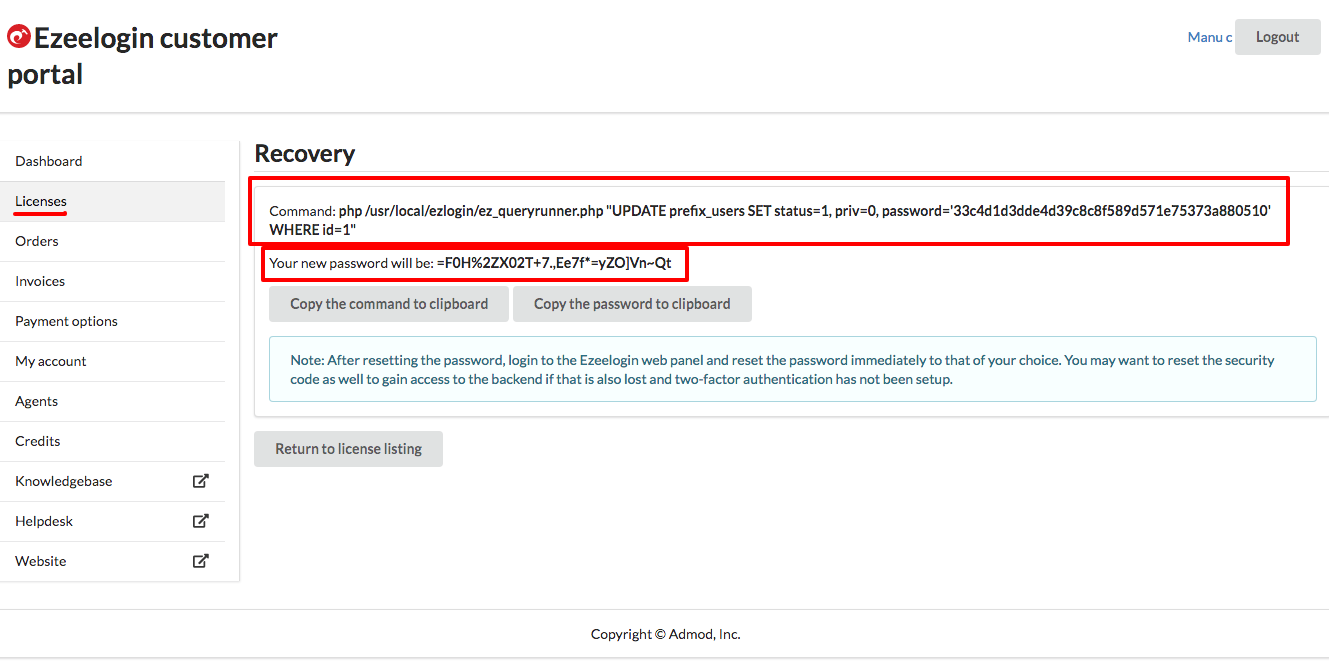 After resetting the password, login to the Ezeelogin web panel and reset the password immediately to that of your choice. You may want to reset the security code as well to gain access to the backend if that is also lost and two-factor authentication has not been setup.