How to reset Ezeelogin admin user password or security code
1. Login to Ezeelogin customer portal.

2. Select License tab & click on Reset Admin Password option corresponding to your license.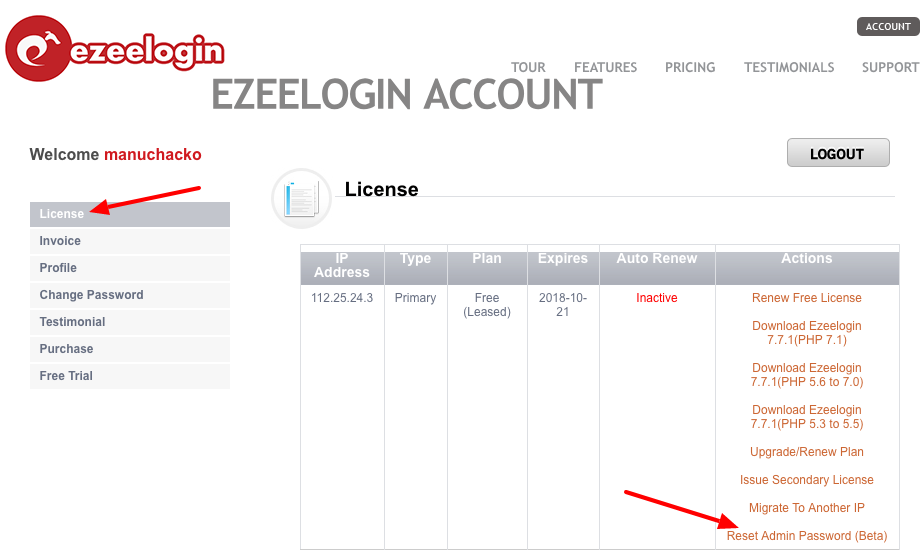 3. Select Reset password option and click RESET button.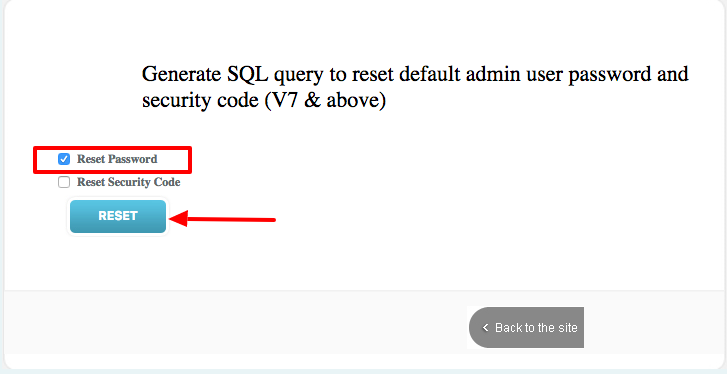 4. Copy & execute the command on your ezeelogin gateway server.You can also copy the new password.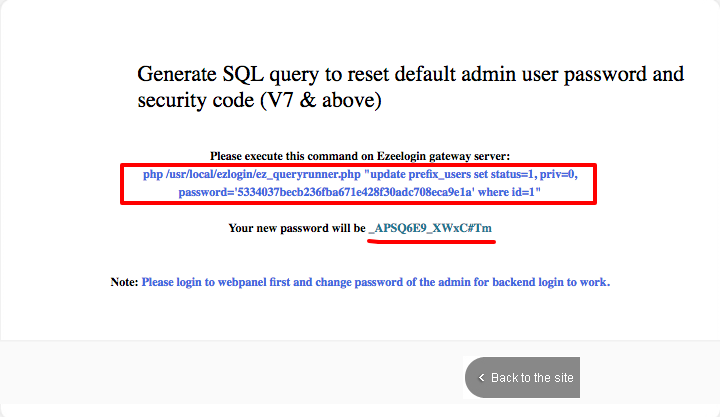 Check out the video