Enabling Virtualshell did not allow automatic su or sudo
Automatic su or sudo when Virtualshell is Enabled
If you enable the virtual shell after configuring automatic su or sudo, the user can can directly enter into a remote server, indicating that the virtual shell is configured as shown below,

When you access the server after configuring the automatic sudo and you are not getting the root prompt you should disable the virtual shell feature for the user and relogin into GUI, and try again.
For example, we have configured automatic sudo for the user amadmin for the server eznoc.test, instead of root prompt it will prompt as in the below screenshot, you need to disable the virtual shell feature under user section.
The user can disable the virtual shell option by Users>Edit user> Disable Virtual shell option and save it.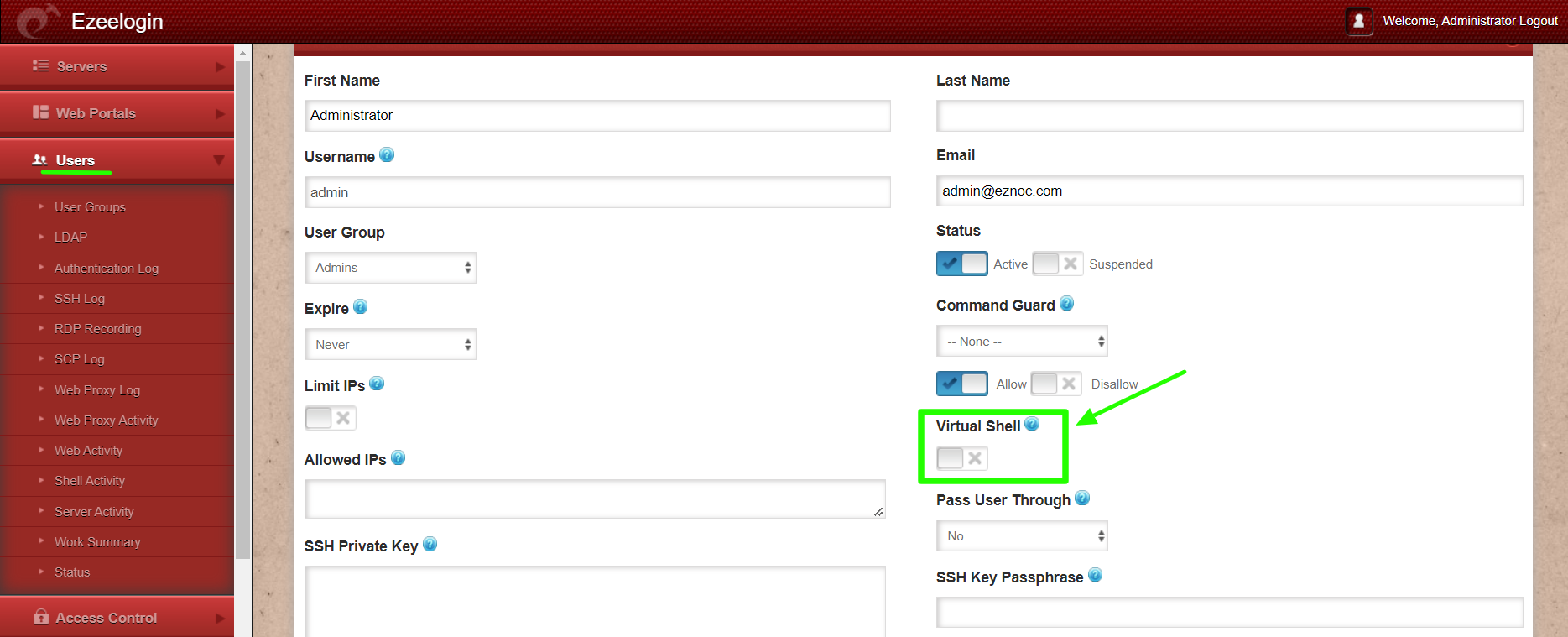 Related Articles