Error: This node in cluster has local changes. Please verify database and synchronize: DB sync incomplete
Error: This node in cluster has local changes. Please verify database and synchronize: DB sync incomplete
1. Click on Verify database from Ezeelogin GUI > Cluster tab > Verify database.

2. Ezeelogin will  verfiy the database and list the tables having different values. If you are  clicking verify database from master, you may click on  Keep this node data on master Node.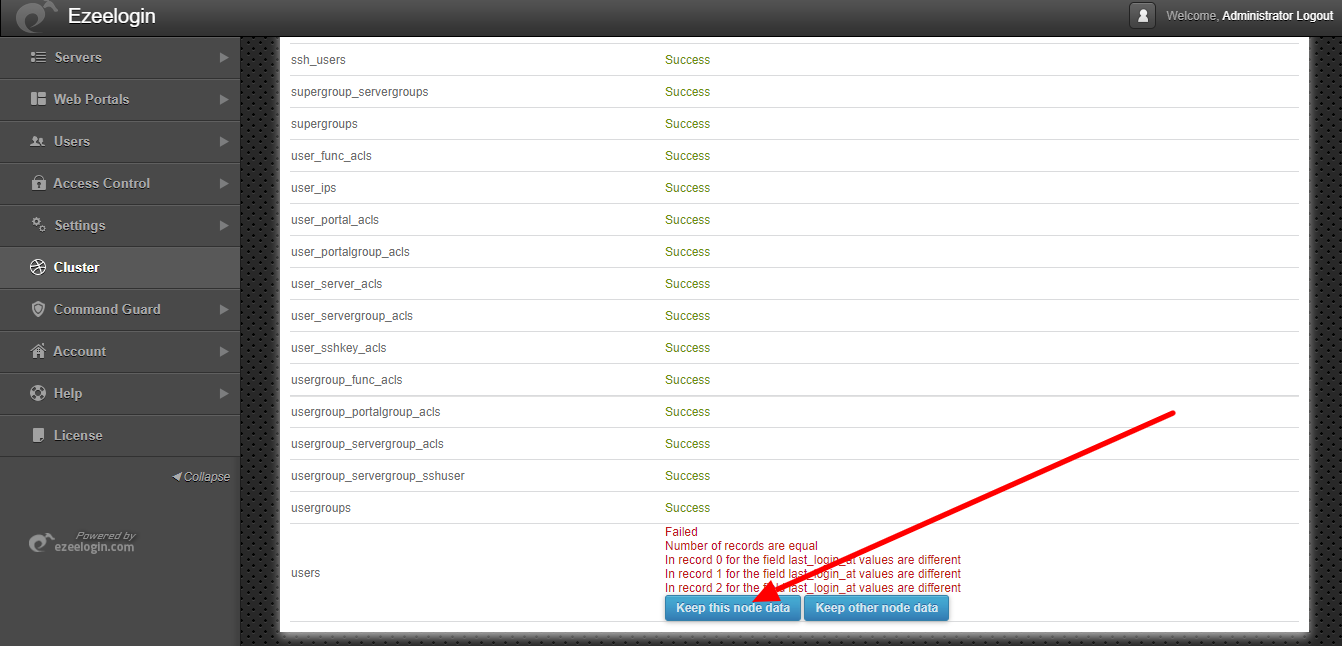 3. Ezeelogin will ask confirmation that Data on other node will be lost , Click on YES. So that the data on this node will be synced to other (slave) node.