How to truncate the ssh session logs recorded?
Article ID: 168 | Rating: Unrated | Last Updated: Fri, Apr 12, 2019 at 5:23 AM
Log Rotation
In order to prevent a full disk, it's possible to auto-delete logs when the log size exceeds a limit.
Navigate to Settings->Security->Miscellaneous->Log space threshold 
https://www.ezeelogin.com/user_manual/Miscellaneous.html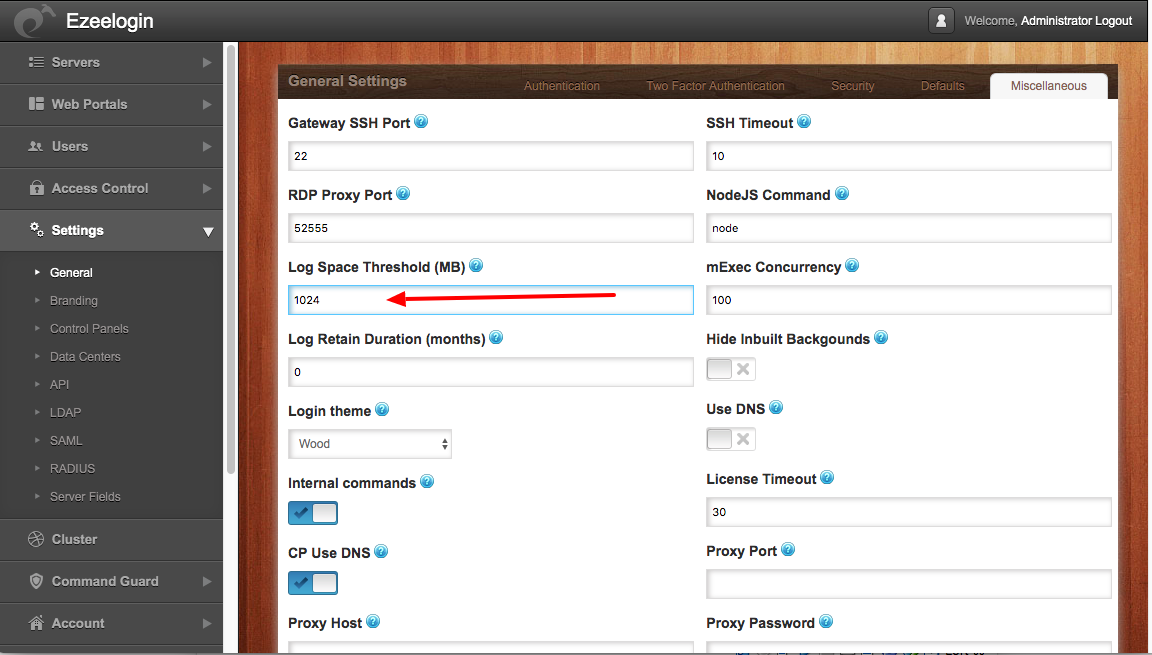 You can also set the period for which the ssh user  log and the rdp user  logs has to be retained in the  system after which it would be truncated by daily cronjobs. A value 0 means the logs would be retained for ever.
Navigate to Settings->Security->Miscellaneous->Log Retain Duration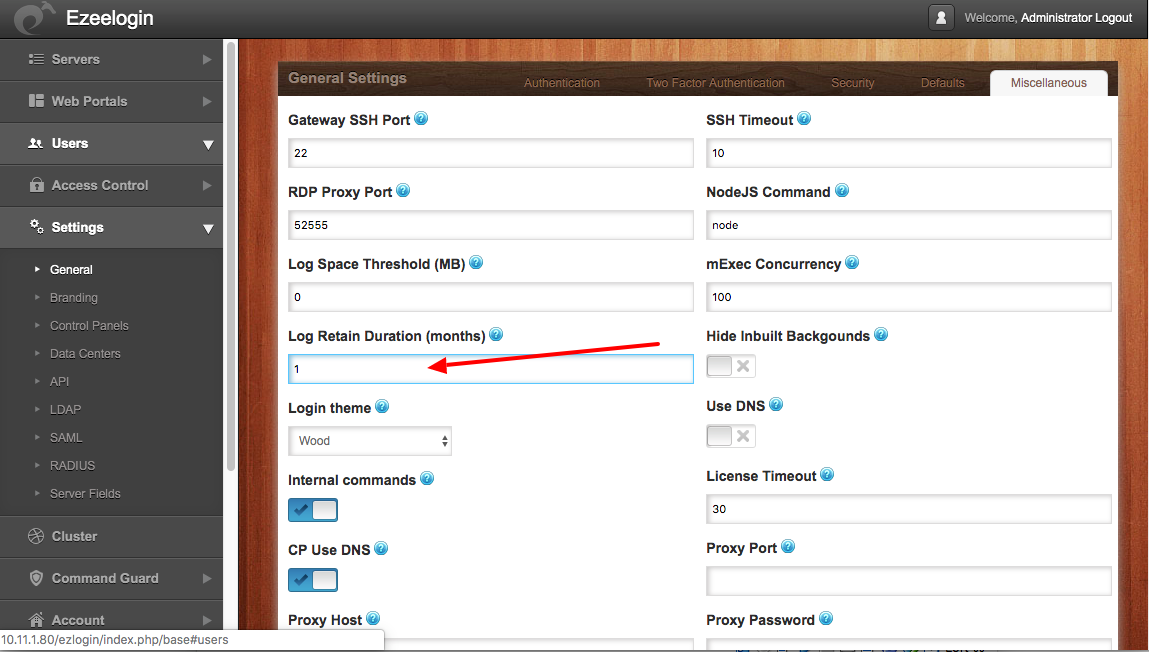 Do set a cronjob, to run daily or once a week so that log file are truncated when it exceeds a particular size.
The path to the command that needs to set in cron is
0 6 * * * php /usr/local/ezlogin/house_keeping.php