Adding DirectAdmin as ControlPanel in Ezeelogin
How to add DirectAdmin as Control Panel         
---
Step 1: You need to install DirectAdmin on a server
Step 2: After installing DirectAdmin, login to Ezeelogin GUI > Settings>  Control Panel. You can use the screenshot below as an example to configure DirectAdmin.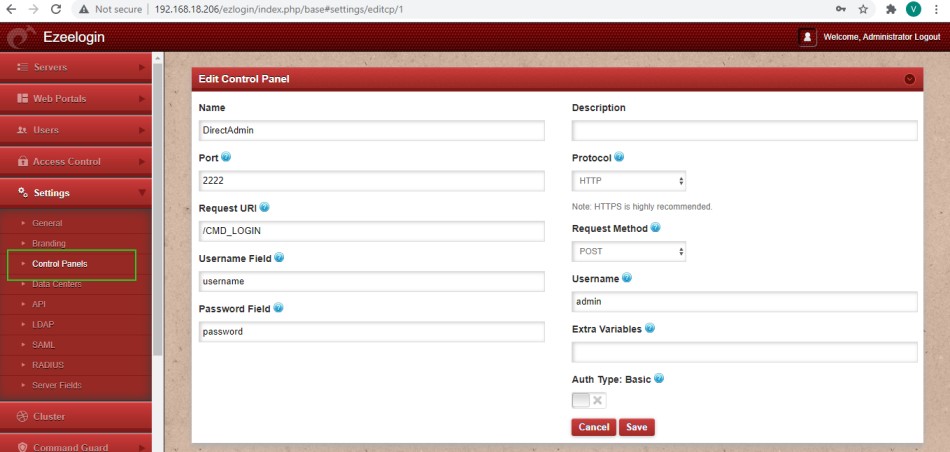 Step 3: Go to the Servers tab and add the DirectAdmin installed server as shown below: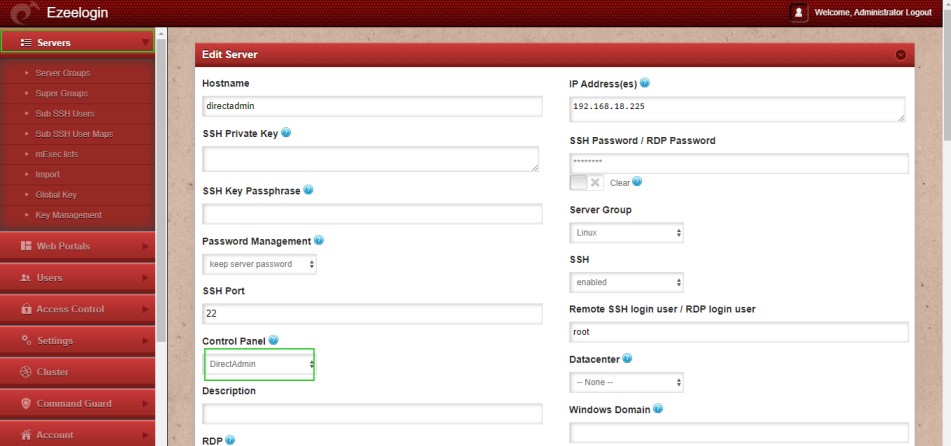 Make sure to select the control panel as DirectAdmin from the drop-down menu.
Step 4: Also ensure that you have provided Control Panel User, Control Panel Password, and Control Panel Host under the Advanced section of Server Edit. You can refer to the screenshot below as an example: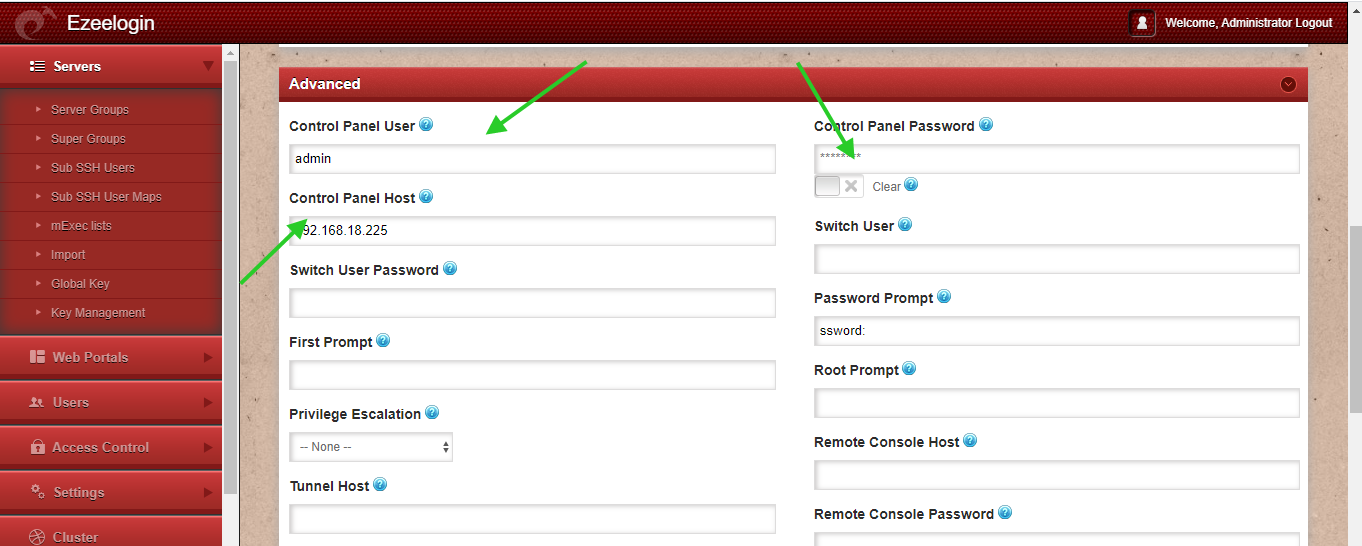 Step 5: Refer to this article to grant access to users to have access to Control Panel.