How to grant a user access to control panel
How do I grant access to users to control panel?
---
Control Panel


Control Panel is a web-based interface that are used for server management. Examples of control panels are Cpanel, Plesk, Webmin, etc. For adding a control panel  Request URI is enough. Control panel is needed to add once, also we can select the control panel at the time of adding or editing server, When we are accessing the control panel it uses the details of the server to which to which the control panel added.
You can add direct admin as ControlPanel.
---
How can you grant access to Control Panel for users
You can use the

access control

to grant control panel access to the users.
      Access Control -> User Action->Severs->Control Panel login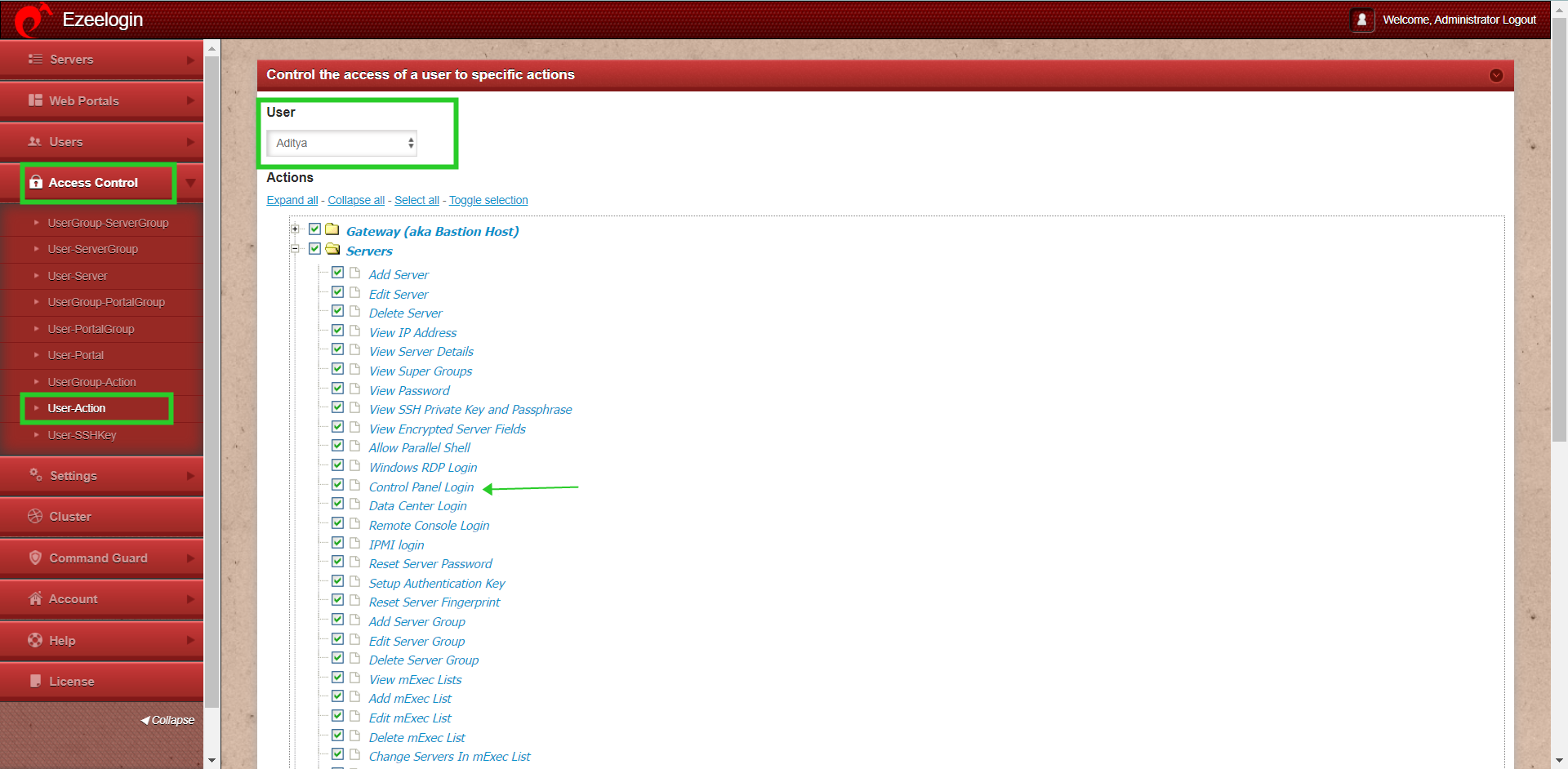 ---
Check out